[ad_1]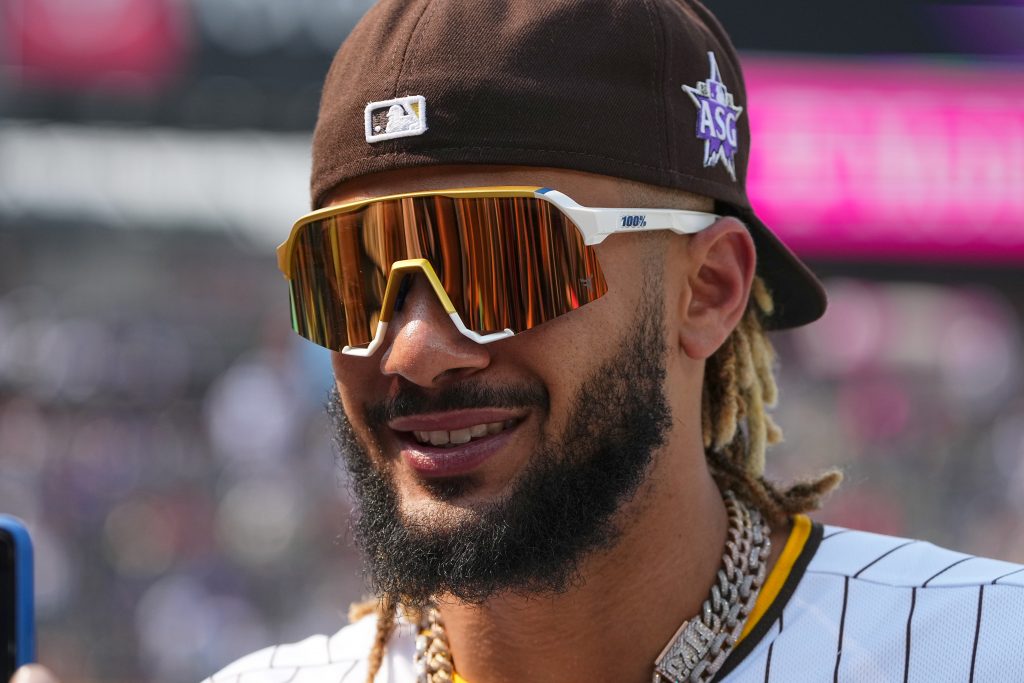 It's Friday, and we are rolling right into the weekend over here. I have some small getaway plans with the wife this weekend, so this will most likely be my last post until next week. To be honest, regardless of how Friday goes, Saturday is looking like a "load management" day for me. Come these long summer days with nothing but -250+ MLB favorites to bet on, it wears on you. There are plenty of days where I don't even want to dig into stats and matchups to see what I already know. That being that this time of year, a *real* edge is hard to come by in MLB. Not to say that they aren't to be found. But I am not in the business of providing picks just to provide picks. Nonetheless, there are two plays I feel strongly about on this Friday card, so let's start our weekend off with some winners!
Philadelphia Phillies (Matt Moore) @ San Diego Padres (Blake Snell)
Play: Over 8.5 (-120)
*Playable to: Over 8.5 (-125) or O9 (-105)
The Phillies head to San Diego after a miserable midweek stretch. They dropped their last 4 games while their division rival Braves won their past 6. They are now sitting 4 games back after sitting at the top of the division, much due to their lack of offense. The Padres however, continued their winless streak at Coors Field this year, and just dropped 3 straight on the road to the lowly Rockies. Both these teams are in dire need of some offense, and this pitching matchup should give them just that.
Matt Moore gets the start for the visiting Phillies, and he is one of my most favorite bet-against pitchers. He has an ERA of 6.79 with a FIP of 5.25, while carrying a WHIP of 1.657. Those numbers alone are enough to keep you out of the big leagues, let alone a team vying for a playoff spot. To make matters worse, Moore walks nearly 10% of the batters he faces, while allowing a homerun to 4.8% of the batters he faces. This Padres team hits and plays much better at home, and should give Moore some serious trouble here in this one.
Blake Snell gets the nod for the home team here, and has struggled to the standard that the Padres expected him to be when they traded for him. He has an ERA of 4.80 and a FIP of 4.36, but also carries an undesirable WHIP of 1.559. Control has been a big issue for Snell in his time with the Padres, and this year has walked 13.8% of the batters he has faces. His strikeout numbers are down, and the hard contact is up. Not to mention he has the lowest ground ball rate of his career. There should be plenty of runs scored in this one, and we are getting a discounted total with the recent struggles of both offenses here.
Chicago White Sox (Lucas Giolito) @ Tampa Bay Rays (Michael Wacha)
Play: White Sox (-114)
*Playable to: White Sox (-125)
The White Sox come off an emotional series against the Oakland Athletics to head down south and take on the Tampa Bay Rays. The White Sox held their own, but much attention was drawn to Oaklands Chris Bassitt's brutal line drive that he took, and that is something that the scorebooks don't show, but takes a large toll on both teams. The show must go on however, and August is quickly coming to an end. Meaning September playoff races are right around the corner. This matchup features two teams that sure are to be in the thick of things.
Lucas Giolito gets the assignment here in the opener and has pitched just fine so far this season. He has an ERA of 3.83 with a FIP of 4.04, while managing the base paths well with a WHIP of 1.135. He has elite strikeout numbers nearing 30%, and controls the walks he gives up pretty near league average. Giolito also does a good job limiting the hard contact, only giving up a HardHit% of 35.8%. While this Rays lineup is no slouch, I do like Giolito to do enough to keep the White Sox in this one.
This play all along was more a fade of Michael Wacha for me. He has been someone I have enjoyed betting against for some time now, especially against an uber talented lineup like the White Sox have. Wacha has an ERA of 5.91 with a FIP of 5.08. His strikeout numbers have been in decline, and his hard hit rate has been up. Wacha isn't getting as many ground balls as he used to, and is having more of a home run problem than her has earlier in his career.
I went back and forth from the White Sox moneyline and the Over 8.5/9 in this one, and ultimately decided with the Sox. I think both are good plays here, but I am more confident in the White Sox taking the opener in this series.
Pickswise is the home of free MLB Picks and Predictions. Check out the latest MLB Prop Bets and MLB Parlays as well as our MLB Best Bets from the experts.
The post BetsByBob Friday MLB Picks: A total and a side to get our weekend started off right appeared first on Pickswise.
[ad_2]

Source link