[ad_1]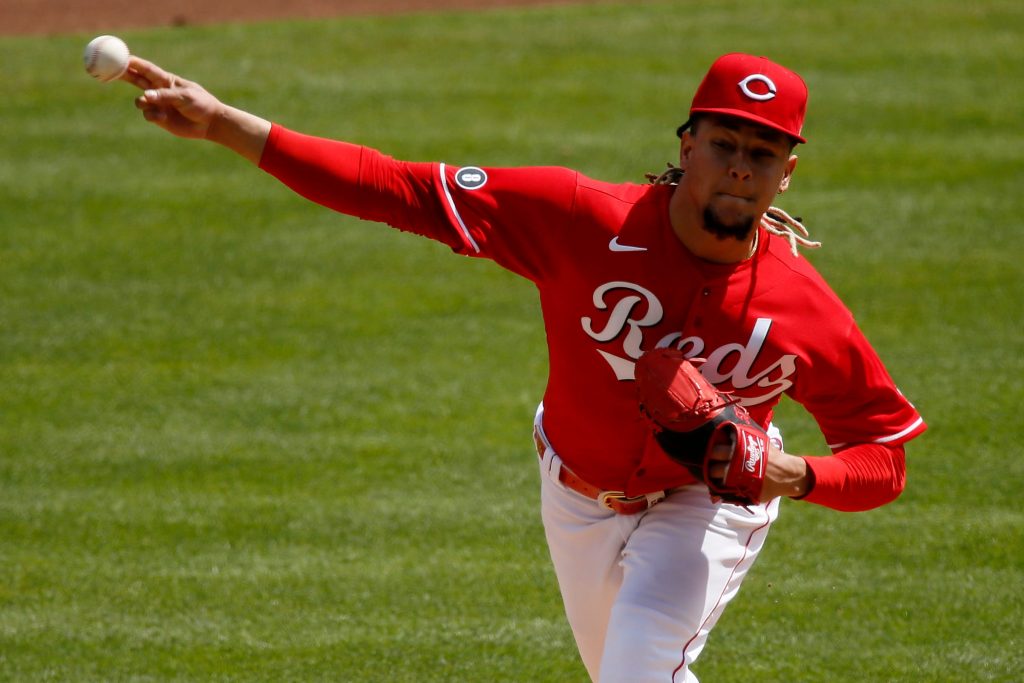 It was another good day of the bases for me on Tuesday, and was able to follow up on Monday's winning day with a 3-0 day Tuesday. We have been lucky to have some shorter lines between teams this week. It also seems as there have been more competitive games compared to the previous stretch. There are a lot of interesting series matchups happening this week, and Wednesday is no different. Wednesday is notorious for getaway games, and about half the games will be day games. So in order to save some time and trying to rush getting all my thoughts out in the morning, I figured I would get into it again the evening prior.
MLB⚾️8/24: 3-0 (+3.38u)
Rays (-113)✅
Mariners (+138)✅
Tigers/Cardinals U8 (-110)✅

— Bets By Bob (@BetsByBob) August 25, 2021
Cincinnati Reds (Luis Castillo) @ Milwaukee Brewers (Brandon Woodruff)
Play: Reds (+163)
*Playable to: Reds (+150)
The Cincinnati Reds are back at it again in Milwaukee, trying to make up ground in both the division and wild card race. They had a tight one on Tuesday, and it should be another close one here on Wednesday. The Reds opened up as hefty underdogs here in this one, and this line seems to be too high. The Brewers offense is mediocre, and while the Brewers do hold a pitching edge, this line should be closer to the (-150/+140) range.
Luis Castillo gets the start for the Reds, and he sure has bounced back from a completely horrendous start to his season. He now sits with an ERA of 4.35 with a FIP of 3.97. Castillo was up in the 7's for most of the early part of the season, but seemed to have figured something out and the numbers don't show that due to the rough start. Castillo does a great job limiting hard contact, and strikes out over 23% of the batters he faces. The walk rate has gone back up to his career average of 52.7%, and overall has been pitching like the ace he was expected to be as of late.
Brandon Woodruff will be opposing Castillo, and not going to lie, he has great stuff. He has an ERA of 2.48 and a FIP of 2.90, a sub 1 WHIP, and strikes out nearly 30% of the batters he faces. The Reds however collectively have better results off Woodruff than they do against Castillo, and both are good sample sizes. I don't expect this play to win over 50% of the time, but I do think the Reds win this game more than 40% of the time, so it's worth a play for me here. I know that doesn't instill a ton of confidence in the readers, but this is a game of finding edges, and I do believe there is one to be played here.
Detroit Tigers (Tarik Skubal) @ St. Louis Cardinals (Jon Lester)
Play: Tigers (+140)
*Playable to: Tigers (+125)
The Detroit Tigers are back at it again to keep quietly playing good ball and taking down solid teams. They were able to beat the Cardinals on Tuesday night, as nearly +200 underdogs. They are a team that is able to give quality at bats, and seem to have a lot of fight in them. The Cardinals just haven't been able to put it together this season. Their pitching suffered injuries and underperformed, and their offense has been atrocious, even will some big names in their lineup. With the pitching matchup we have today, I have to side with the Tigers again here.
Tarik Skubal takes the mound for the visiting Tigers, and the young lefty is making a name for himself here in the big leagues. He comes into this one with an ERA of 4.02 and a FIP of 4.86, while striking out over 25% of the opposition. Skubal has had a bit of a problem with the longball, but he gets the advantage of pitching in a pitcher friendly Busch Stadium for this matchup. He is a talented young pitcher, who has some electric stuff, and I trust him much more than his opposing lefty on Wednesday.
Jon Lester will get the assignment for the Cardinals, and between him and J.A. Happ, I have no idea what the Cardinals were thinking at the trade deadline. Lester has been awful, plain and simple. He has an ERA of 5.46 (7.08 with the Cardinals), and a FIP of 5.40. Lester has been in steady decline for many years now, and it wouldn't surprise me to see him hang it up after this season. He carries a horrendous WHIP of 1.820, and it's hard to find any success with that alone. This Tigers lineup should be able to find plenty of scoring opportunities in this one, and love getting them here at +140.
Pickswise is the home of free MLB Picks and Predictions. Check out the latest MLB Prop Bets and MLB Parlays as well as our MLB Best Bets from the experts.
The post BetsByBob Wednesday MLB Picks: Eyeing a lengthy underdog to come through on Saturday appeared first on Pickswise.


[ad_2]

Source link