[ad_1]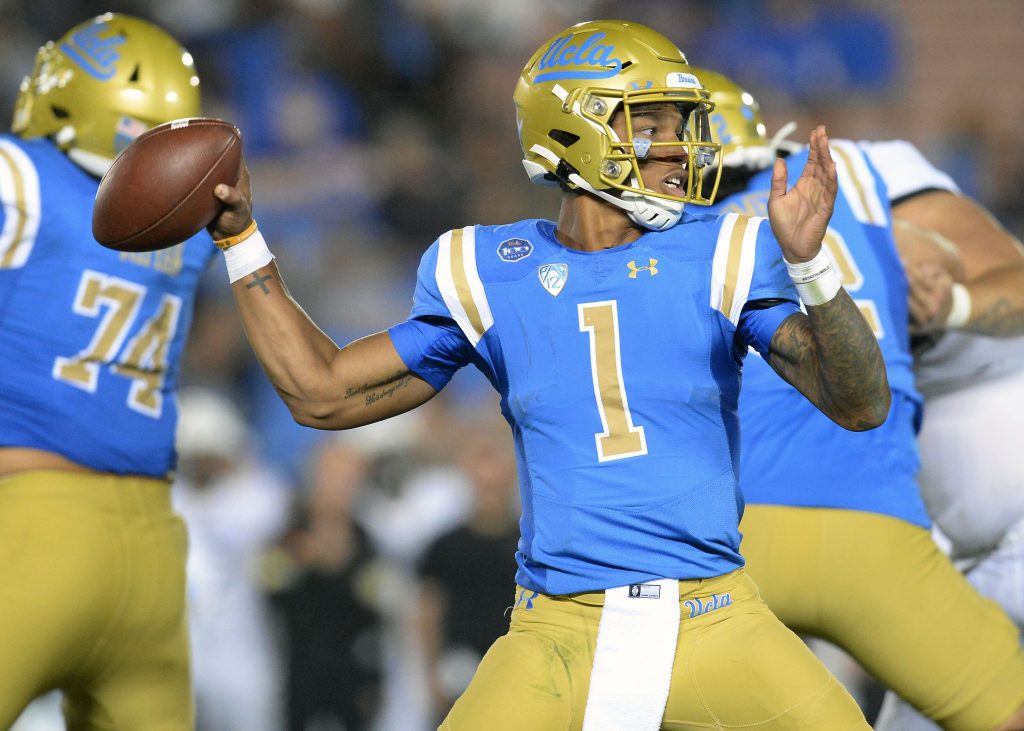 We have plenty of MLB games to report, and we also have the initial slate of college football to look forward to as well as some NFL preseason action, so there's still a lot to pore over even with most sports off. Don't worry, football is right around the corner. There are a lot of big contests coming up, which always attract some big public sides. Let's take a look at where the public money is going as bettors once again try to beat the books, with the under in Hawaii/UCLA leading the way on Wednesday.
CFB: Hawaii @ UCLA under 68
A public under??? That's right, a public under. I never thought I'd see the day. Usually recreational bettors love to hammer overs and root for shootouts, but that's not the case here on the first weekend of the 2021 college football season. A total of 72 percent of the bets and 90 percent of the money are on the under 68 for UCLA's opener, per DraftKings' internal numbers shared with us.
It's especially jarring to see the public hammering the under in a game in which Chip Kelly is the coach. To be fair, 68 is a lot of points. The split between the percentages of 72 and 90 also indicates that there have been some sizable volume bets on the under. Hawaii is returning all 11 defensive starters while UCLA is bringing back 10, so we have to agree with taking the under.
NFL preseason Week 3: Dolphins -1.5 @ Bengals
Looking at the NFL preseason slate now, and the public money is lining up to fade the Bengals. Most of these bets likely came in before the Bengals announced that Joe Burrow would play a bit here, so it'll be interesting to see if that changes things. Either way, 82 percent of the bets and a near-unanimous 98 percent of the money are on Miami -1.5 here.
Cincy upset Tampa Bay in its first preseason game and then played a tight one against Washington, but bettors still don't believe in head coach Zac Taylor's team. The Dolphins are coming off a 37-17 win over the Falcons, so that could explain a lot of this. Make sure to check out our NFL picks tab for free picks on the side and total of every game this weekend.
NFL Week 1: Titans -3 vs Cardinals
Luckily, DraftKings is also giving us an early peek at some Week 1 regular-season bet splits. I wouldn't have expected the Titans to be the big public side of Week 1, but that's the case so far. Granted it's early and a lot could change in the next couple of weeks, but 83 percent of the bets and 91 percent of the public money are on the Titans as a modest home favorite.
This one is especially interesting because there's been a fair amount of buzz about the Cardinals and Arizona fits the mold of a public team with their exciting offense. We haven't published our Week 1 picks yet, but be sure to keep checking back for when those go live a little closer to kickoff.
MLB: Reds @ Brewers over 7.5
Closing things out with some MLB action. Order has been restored, we have a public over to report. Fireworks are expected here in this pivotal NL Central clash between Milwaukee and Cincinnati. A total of 79 percent of the bets and a whopping 96 percent of the public money are on the over 7.5.
The first game of this series saw 11 total runs scored, which could explain the expectation of more offense. But Brewers starter Brandon Woodruff has been lights out all season long and Reds starter Luis Castillo has been a lot better recently. As such, we're going to fade the public and back the under.
Pickswise is the home of free MLB predictions, NBA predictions , NHL predictions, and college basketball predictions.
The post Daily public money update: Bettors backing the under for UCLA opener appeared first on Pickswise.
[ad_2]

Source link