[ad_1]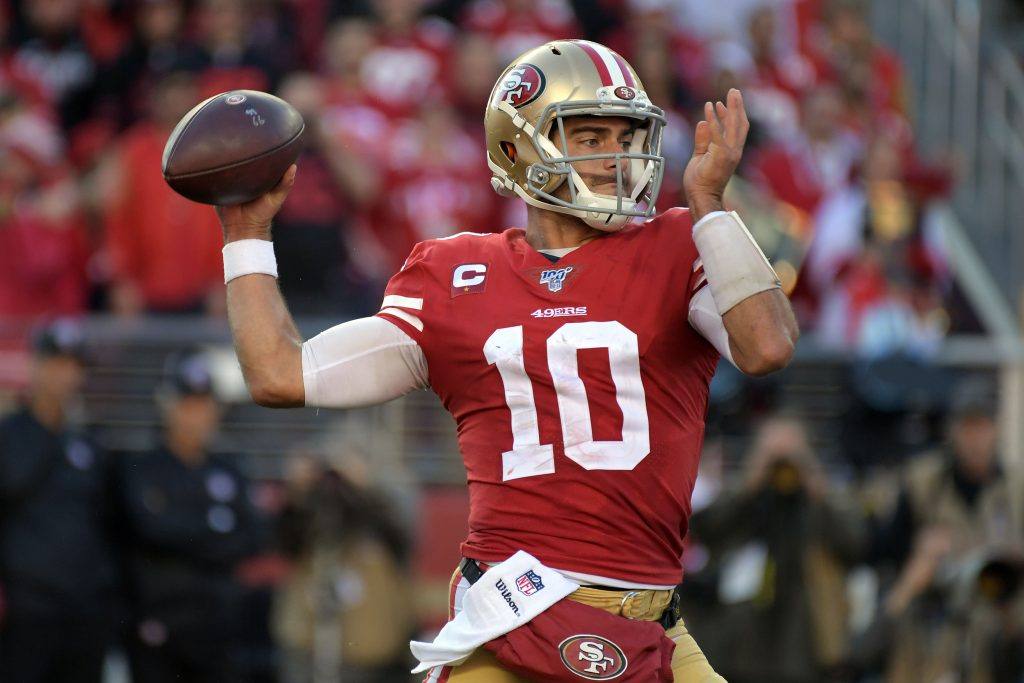 This season will be my 15th gambling on football. Besides some gray hairs from sweating out thousands of bets, we've learned a few things. One of the biggest lessons has been how to bet better with futures. If you read our first two "EDGE-UCATION" columns dealing with this subject, you know futures can be a way for gamblers to outmaneuver the market, and use longer time horizons to their advantage. This season is no different, as there are certain teams and players I'm willing to buy in on early because I think over time my handicap will be proved correct.
A big part of futures we did not cover in those first two columns that we will touch on here is unit sizing. If you've immersed yourself with the Pickswise platform by now you know there are one, two and three-star plays. I feel the same way about futures. There are some bets, usually longer shots, for which one unit is enough, but others that I want more exposure to. It's also important to assign monetary value to your units before you start each season.
49ers over 10.5 wins +100 (3u)
*Line available on FanDuel Sportsbook at time of posting
This might surprise you considering the brutal season San Francisco had in 2020, but I believe we will see positive regression from the -11 turnover margin which plagued the Niners last year. I also expect the injury bug to subside, driven by additions on the offensive line to help keep Jimmy Garoppolo upright. The 49ers added veteran center Alex Mack and drafted two guards in the offseason. When Jimmy G plays, the Niners win. Kyle Shanahan's record in San Francisco is 24-9 with Garoppolo under center, and 7-27 without. Rookie QB Trey Lance could be a factor off the bench, similar to the role Taysom Hill plays in New Orleans, but I do believe this is Jimmy G's team for now. The return of DE Nick Bosa from injury will also be a huge boost for the defense. San Francisco has the easiest schedule in 2021 based on current NFL win totals and will be favored in 14 of their 17 games according to the lookahead lines. They should get off to a fast start as they face the Lions and Eagles early, plus late matchups against the Bengals, Texans and Falcons will give us numerous opportunities to hedge if needed.
Titans to win AFC South +110 (3u)
*Line playable up to -130
We timed this right a couple of weeks ago, buying Tennessee before the injuries to Indianapolis QB Carson Wentz and OG Quenton Nelson. They have returned to practice, but Wentz was recently added to the COVID list and should now be considered a longshot to start Week 1. Another offensive lineman, LT Sam Tevi, tore his ACL during practice and will miss the entire season. WR TY Hilton will also miss time early with a neck injury, so needless to say the injury bug is already biting Indy hard and the season hasn't even started yet. No, this isn't a Colts bet, but it might as well be, as they are the only real competition for Tennessee in the AFC South. I like the Titans' additions of free-agent DE Bud Dupree and first-round pick CB Caleb Farley to shore up a defense ranked 29th in DVOA last year. I also love the Julio Jones move, who is a huge upgrade over Corey Davis. The one fly in the ointment could be the departure of offensive coordinator Arthur Smith; however his replacement, former TE coach Todd Downing, will keep the same system in place. It's a safe bet to say the Titans are better than a coin flip to win the division for the second straight season.
Texans to have the worst record +250 (3u)
*Line available on DraftKings or Caesars at time of posting
This handicap is relatively easy as the Texans are the only team in the NFL not favored in any game this season according to the lookahead lines. I waited as long as possible before betting this to make sure Houston was selling, and we got confirmation last week with the trade of DE Shaq Lawson and increased chatter about QB Deshaun Watson's potential move. Unlike the Lions, who are projected to be the next-worst team, I think Houston is in full sell mode and they do not have a no-quit head coach like Dan Campbell at the helm. You will also have plenty of opportunities to hedge late as Houston's money line prices will likely be very long towards the end of what should be a brutal campaign.
Justin Fields to win Offensive Rookie of the Year +850 (1u)
*Line playable up to +700, would not bet shorter than that
I expect Fields to vault into the catbird's seat on the odds board for this award once he is named the starter in Chicago, which could come after Andy Dalton's likely poor performance in Week 1 against the Rams. That sets up Fields nicely for a Week 2 debut against the lowly Bengals. Fields has handled himself well in preseason, showing poise with his reps and deflecting the media onslaught in his battle to win the starting job. A quarterback has won this award two straight years, and considering the depth of this year's rookie QB class, we are only considering signal callers for this one.
Cardinals to win NFC West +700 (1u)
Cardinals to win the Super Bowl +4400 (1u)
*Lines widely available at time of posting
Every season right after the Super Bowl, we like to sprinkle on a longshot with a rising third-year quarterback. The equation is simple, as year three with a rookie QB is the last before he commands a big contract extension, so teams usually make one last run in free agency before the financial window closes. This year that team was the Cardinals and QB Kyler Murray. Arizona was aggressive in free agency, adding All-Pro caliber talent in DE JJ Watt and WR AJ Green but unfortunately, this did not move the market as expected, which means you can still buy in on the Cards at relatively the same price that first opened. I still think Arizona can take a leap with Murray and Kliff Kingsbury, similar to what Josh Allen and the Bills did last season, but I'd be lying if I said this pick has worked out as planned so far, so tread lightly here.
Boston College over 7 wins -130 (3u)
*Line available on FanDuel at time of posting
This is our only preseason college football bet and I see a huge edge here with the Eagles, who have surprising talent on the roster in 2021. QB Phil Jurkovec is ranked by Phil Steele as the No. 7 quarterback in the nation and WR Zay Flowers was an All-ACC selection last year. The schedule is very favorable, with early-season cupcakes against Colgate, UMass and Temple that should get BC off to an easy 3-0 start. There is also weakness in the ACC as Florida State and Georgia Tech, whom BC faces towards the end of their campaign, are expected to be down. While there aren't lookahead lines in college football, I project the Eagles to be favored in 10 of their 12 games this season, and they avoid having to face Miami and North Carolina, who are the next two best teams in the ACC behind Clemson.
Pickswise is the home of NFL Picks. Check out our latest playoff picks and round-by-round analysis as well as our free Super Bowl predictions.
The post Jared Smith Football Futures Bets: Niners among teams flashing early value appeared first on Pickswise.
[ad_2]

Source link