[ad_1]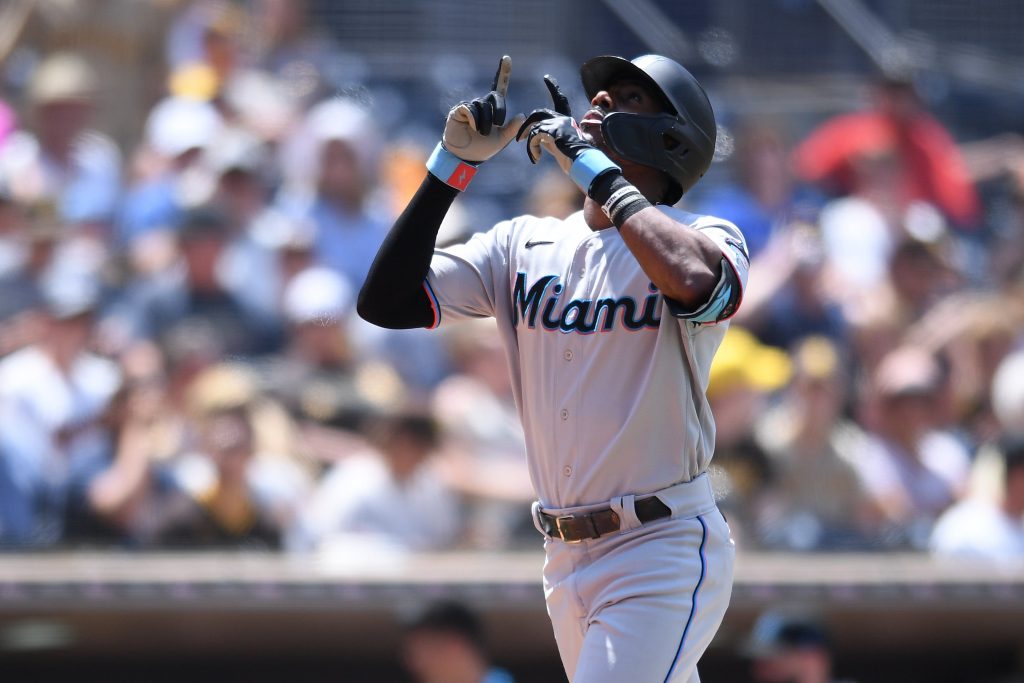 My favorite part about this MLB parlay is the fact that it pays over $900 on a $100 bet. That's crazy. Especially when you consider that all 3 of these bets are perfect. Think about that for a second. We literally have an opportunity to slam 3 different plus moneylines that are all of the official "primo" variety. It's a truly magical day. Days like this don't happen often so we need to take advantage. It's our time.
If this MLB parlay hits, it will go down as the greatest Thursday in gambling history. But don't forget, we also have picks on the side and total for all of today's games. You can also follow me on Twitter just in case there's a game or two added to the card. Be smart about this, people.
Miami Marlins team total over 3.5 (+120)
Milwaukee Brewers -2 (+110) *alt line
Los Angeles Dodgers team total over 5.5 (+110)
Miami Marlins team total over 3.5 (+120)
Is 4 runs a lot? It doesn't feel like a lot but DraftKings has 3.5 for the Miami Marlins' team total tonight at +120. I think they think it's a lot. You would think we wouldn't see numbers like that attached to a team like the Marlins, who have gone over that total in 6 of their last 8 games. It's just not normal. I mean, only 8 teams in MLB have hit more dingers in the last week than Miami. You score runs when you hit dingers so to think they won't score at least 4 tonight is borderline crazy. Especially since they are facing Luis Castillo, who has given up 11 runs in his last 10 innings pitched. I don't know what I'm missing here but I'm starting this MLB parlay with the Marlins team total over. Feels right.
Check out our full game preview for Miami Marlins vs Cincinnati Reds
Milwaukee Brewers -2 (+110) *alt line
Do you know who is good? Brandon Woodruff. Do you know who is not good anymore? Jon Lester. Sure, Lester gave up only 1 earned run in his last start, but that was against the low-T Kansas City Royals. He's got the Milwaukee Brewers tonight. The same Brewers that are hitting .291 as a team in the last 15 days. That's higher than any other team in MLB. If I had to guess, I'd say they are scoring 5+ runs tonight. That's bad news for the St. Louis Cardinals since only 4 teams in MLB have scored fewer runs than they have this season. With Woodruff and his 2.18 ERA on the mound for Milwaukee, runs will be hard to come by for St. Louis. I bet the Brewers win this game by a minimum of 2 runs. This bets fits perfectly into our MLB parlay.
Check out our full game preview for Milwaukee Brewers vs St. Louis Cardinals

Los Angeles Dodgers team total over 5.5 (+110)
This is the final game of the night and we should know the fate of the other 2 bets before it starts. The hedgies will love that. I don't know if I will hedge though. I like this one that much. Taijuan Walker has become a guy who gives up dongs. Over his last 27.1 innings pitched, he's allowed 11 home runs. That's terrible. He just held the Dodgers to a run in his last start but it's tough to do it twice in a row against the same team. Of the 9 guys in the Dodgers' lineup tonight, 4 of them have taken Walker deep before. Once Walker is done, the Mets' bullpen who have given up 30 earned runs in the last week will enter the fray. Los Angeles hit this number twice in 3 tries against the Mets last weekend. I think they will do it again tonight and win our MLB parlay.
Check out our full game preview for New York Mets vs Los Angeles Dodgers
Pickswise is the home of free MLB picks and predictions. Make sure to also check out our MLB parlays and MLB prop bets tabs for more expert picks. 
The post MLB Thursday three-leg mega parlay (+903 odds): Marlins can hit Castillo appeared first on Pickswise.


[ad_2]

Source link