[ad_1]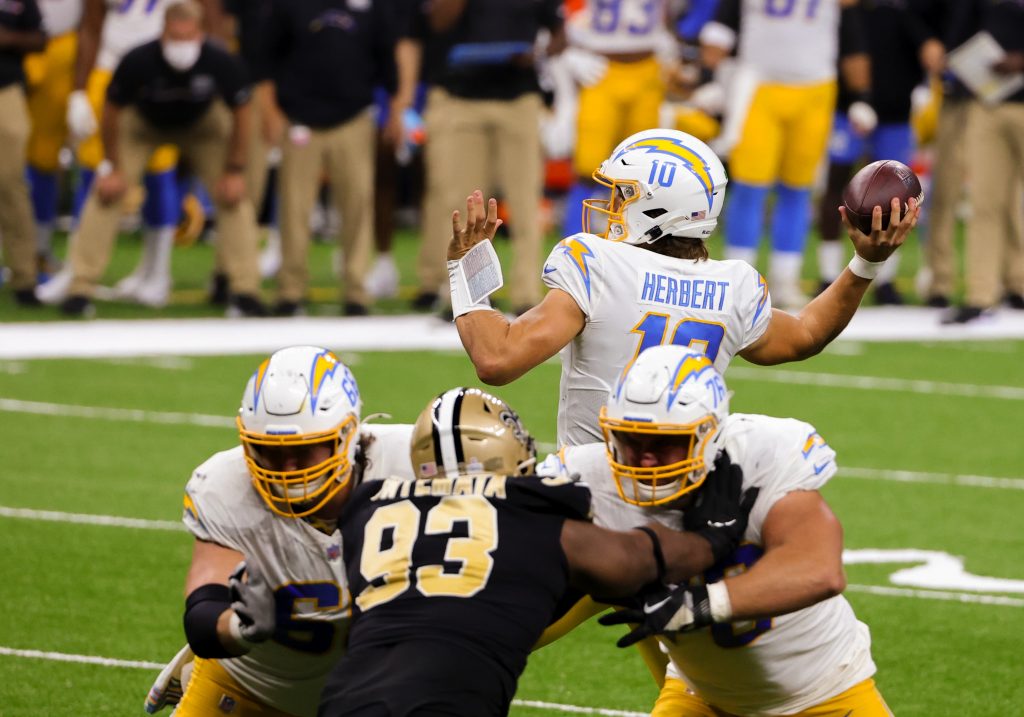 One of the best and most exciting parts of the NFL is the parity. Almost every team can start the year believing they have a good chance to make the playoffs. Every season, there are teams that come out of nowhere and take everybody by surprise. Worst-to-first stories are incredibly common, unlike in most other sports. Just last season we saw the Buccaneers go from a punch-line to Super Bowl champions in the span of one year.
Who will be that team this year? With the amount of turnover in a typical NFL offseason, plenty of teams can claim they've changed dramatically. To avoid pointing out the obvious, I'm not going to talk about teams like the Cowboys (Dak Prescott) or 49ers, who were bad in 2020 solely due to high-profile injuries. With training camps right around the corner, let's take a look at three teams who should contend for the postseason in 2021 after missing out last year— starting with the Los Angeles Chargers:
We have posted plenty of great NFL futures articles, which you can find the latest of in our NFL news tab
1. Los Angeles Chargers (2020 record: 7-9, +105 to make playoffs)
In 2020 the Chargers, just like they do seemingly every year, underachieved. They went 7-9 despite having a ton of talent on both sides of the ball, due to a potent mixture of bad luck, poor health, and awful coaching. This time around, I expect things to finally be different. Justin Herbert was sensational as a rookie, setting a slew of records, despite the fact that he spent the whole offseason as the backup to Tyrod Taylor. He should only get better in 2021, especially so now that the coaching staff will no longer be holding him back. Los Angeles made a home-run hire by bringing in Brandon Staley, the architect of the Rams' innovative defense last year.
Staley is a forward-thinking guy, and is perfect for the modern NFL. The Chargers also completely overhauled their porous offensive line. They gave All-Pro center Corey Linsley a deservedly massive contract in free agency, and drafted stud tackle Rashawn Slater with their first-round pick. They also signed starting guard Matt Feiler away from the Steelers. When you throw in the fact that they'll be adding Derwin James (missed all of 2020 due to injury) and Asante Samuel Jr. to an already talented secondary, I don't see how this isn't a team that should win double-digit games. Getting any plus-money here is a steal.
Check out our best bets for which AFC teams will make/miss the NFL playoffs
2. Minnesota Vikings (2020 record: 7-9, +115 to make playoffs)
Here is another 7-9 team that should at least get above .500 next season. The Vikings also have the upside to get a whole lot better than that. Minnesota got off to a disastrous 1-5 start, then quietly went 6-4 down the stretch. That was while playing with an incredibly youthful secondary that looked like chickens with their heads cut off. Mike Zimmer's defense should be leaps and bounds better thanks to the additions they made this offseason. The Vikings signed corners Patrick Peterson and Bashaud Breeland to give them some much-needed experience, and they'll get star pass-rusher Danielle Hunter back after he missed all of last season.
In 2018 and 2019, Hunter finished with 14.5 sacks, making an All-Pro team each time. The importance of his return can't be overstated. Starting linebacker Anthony Barr will also return after playing in only two games last year. The offense was actually incredibly efficient in 2020, although the Kirk Cousins haters will never admit it. With Adam Thielen, Justin Jefferson, and Dalvin Cook, they've got some of the best skill position talent in the NFL. After what Jefferson did as a rookie last year, one can only imagine what he'll look like in 2021.
The state of the NFC North also could get quite pitiful. Detroit might be one of the worst teams in the league, Chicago is a bit of a mess, and I expect the Packers to take a step back.
Read our picks for who will win NFL Comeback Player of the Year, including one at +2500 odds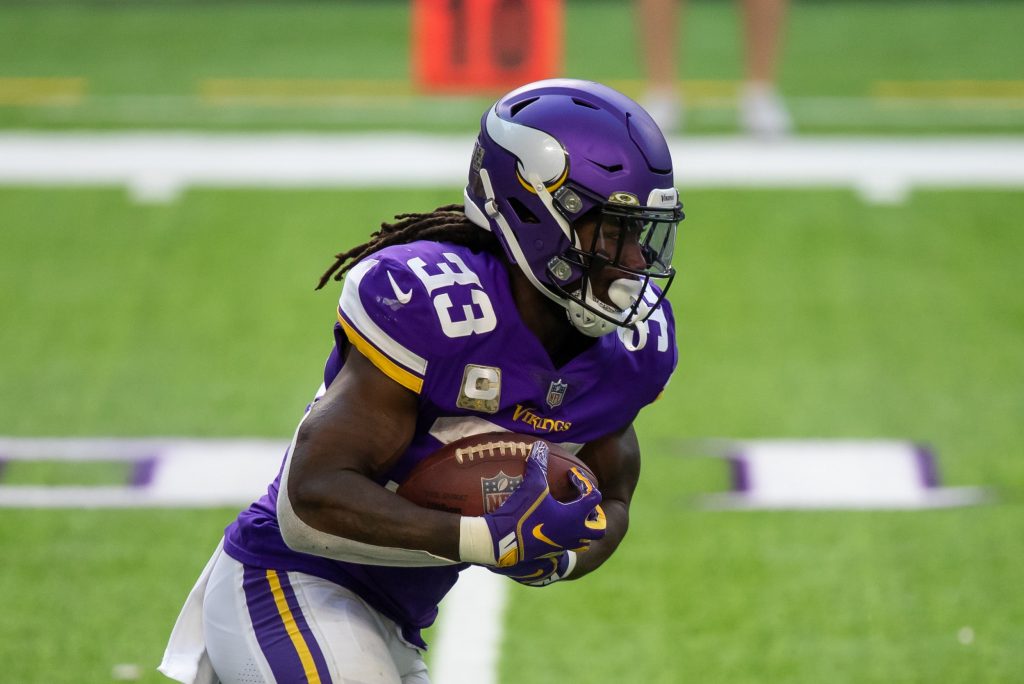 3. Denver Broncos (2020 record: 5-11, +135 to make the playoffs)
Heading back to the AFC West, I also think the Broncos are poised for some major improvement. Denver brought in Teddy Bridgewater this offseason, who should be a big upgrade over Drew Lock. If Lock manages to beat him out for the starting job, then great. The real strength of this team is going to be the defense either way. Vic Fangio is a defensive mastermind and he has assembled quite the unit for 2021. He reunited with Kyle Fuller, and the team also signed fellow corner Ronald Darby. When you throw in first-round pick Patrick Surtain, this suddenly becomes one of the best secondaries in the league. Stud safety Justin Simmons is already on board.
The talent doesn't end there. Von Miller will be coming back after missing all of 2020, and if he's even a semblance of his old self this pass-rush is going to be hard to stop. At 32, he should still have plenty left in the tank physically. And he'll have emerging young star Bradley Chubb lining up opposite him. If the offense takes just a modest step forward, this team will make some serious noise. It should be able to, given the return of wideout Courtland Sutton, the drafting of running back Javonte Williams, and second-year progression from receivers Jerry Jeudy and KJ Hamler. I really think the AFC West is likely to get three teams into the playoffs.
Find out our predictions for who wins Super Bowl 56, including 33/1 and 40/1 longshots!
The post Three NFL teams that will make the playoffs after missing last year: Chargers finally get it together appeared first on Pickswise.
[ad_2]

Source link