[ad_1]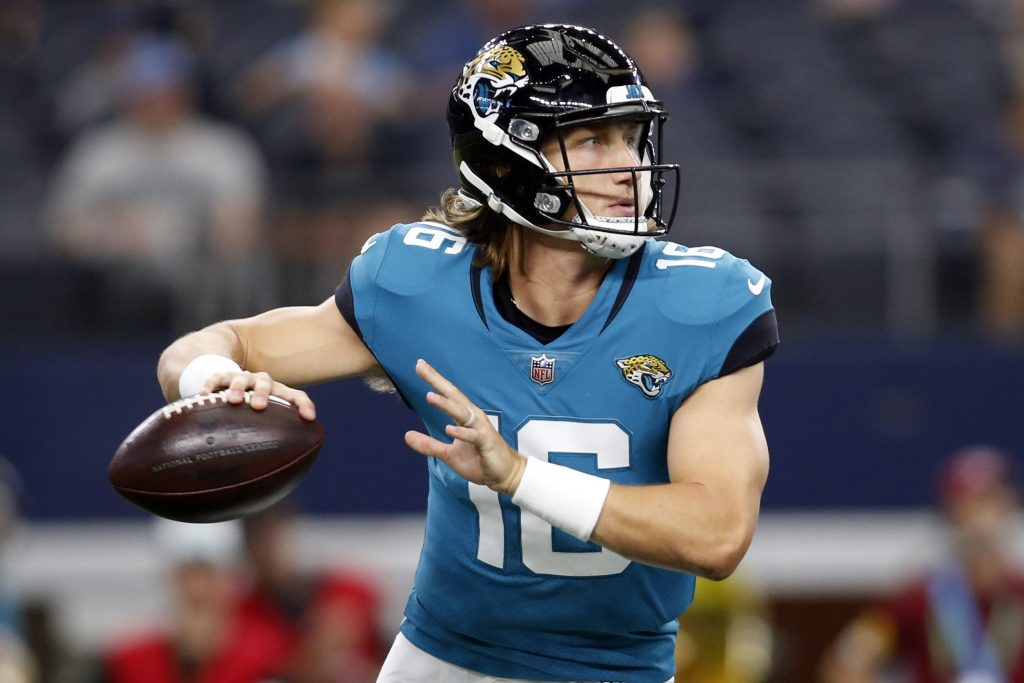 Well, that's a wrap on the 2021 NFL preseason. Exhibition action concluded on Sunday, and the countdown is officially on until the Cowboys and Buccaneers kickoff the real games next Thursday. This preseason was unlike any other, and we learned a lot. I can't wait for the regular season to start either, but it's important we digest what we just saw and what it means going forward.
Paying attention to the preseason can be a valuable tool when handicapping what's going to happen next. Week 1 is still over a week away, which means there's still time to get in on all our free futures bets, which you can find in our NFL news tab. But before we get to September, let's break down together what we just witnessed over the past three weeks. Here we go:
The rookies can't wait
We had a great quarterback class in this past draft. Five passers went in the top 15 picks, and the best part of the preseason was getting to watch them debut. Each of them showed flashes, and made convincing cases that the future can't wait. First overall pick Trevor Lawrence saved his best for last, looking nearly flawless in the Jaguars' final preseason game while completing 11/12 passes for 139 yards and two touchdowns. He showed enough in camp to make the Jags trade away Gardner Minshew right before the start of the season. Second overall pick Zach Wilson is the only one who never had his starting job questioned, and he looked pretty comfortable in his first pro action as well. Wilson went a very sharp 15/20 for 191 yards and two touchdowns during the preseason.
Most importantly, nobody fell flat on their faces. Trey Lance, Justin Fields, and Mac Jones all had their moments. They each put a lot of pressure on Jimmy Garoppolo, Andy Dalton, and Cam Newton respectively. Usually a couple of the top signal-callers shine and a couple falter during the preseason, but this year's crop was pretty impressive across the board. The last three in particular now may radically change the outlook we had expected for the 49ers, Bears, and Patriots this season. Adjust your futures betting accordingly.
Trevor Lawrence droppin' dimes early 👀pic.twitter.com/zEcwn2iPfy

— Pickswise (@Pickswise) August 29, 2021
The preseason is getting less relevant
It was hard to watch this preseason and come away with the impression that it isn't dying. For starter it was already shortened this year, from four games to three. And with every year that passes, more and more coaches elect not to play their starters for fear of injury. There will still be a few coaches who try relentlessly to win games during exhibition action (looking at you John Harbaugh), but I wouldn't be surprised if the preseason is completely scrapped within the decade.
Rams coach Sean McVay barely even fields a team at this point, and his point of view is only getting more popular. Thankfully we didn't see too many devastating injuries this preseason, but there were still some. Perhaps most notably, the Ravens lost their starting running back J.K. Dobbins for the entire season with an ACL tear. If you're a fan of the preseason savor these moments, cause it might not be around too much longer.
Make sure you read our AFC East preview, including a +350 best bet!
The Broncos look ready
One team I came away very impressed with this preseason was the Denver Broncos. Denver bolstered an already talented defense this offseason by adding first-round rookie Patrick Surtain as well as free agents Kendall Fuller and Ronald Darby to the secondary. With those guys alongside Justin Simmons, Von Miller, Bradley Chubb and others, people have been buzzing about this being one of the best defenses in the league.
They certainly looked the part this preseason, as they didn't allow a single touchdown across all three of their games. Teddy Bridgewater looked sharp under center, and won the quarterback competition in the process.
Another thing the preseason made clear is the importance of home field advantage. It's crucial to remember that there were no fans in the stands last year when incorporating 2020 results into your handicapping. Denver always has one of the best home-field advantages in the league, and they got over 50 thousand fans to come out for their last preseason game. Mile High is going to be rocking, and I'll be looking to bet Denver on the spread in a couple of their early season home games.
Check out our best season-long NFL prop bets!
The post Three things we learned from the NFL preseason: The future is here appeared first on Pickswise.


[ad_2]

Source link