[ad_1]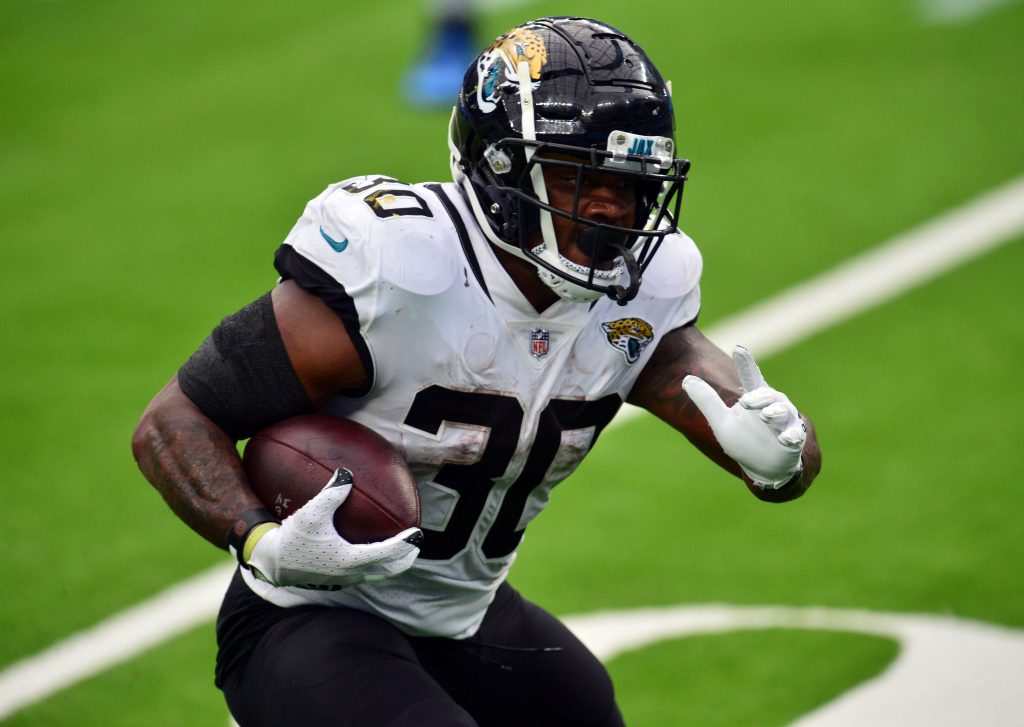 The first Sunday of the 2021 NFL season is here. A whole host of touchdowns were scored in a scintillating opener between the Tampa Bay Buccaneers and Dallas Cowboys on Thursday night, and touchdowns are the subject on which we will touch here. Who is going to find the endzone when action on the professional gridiron resumes this weekend?
Let's take a look at four of this week's best anytime touchdown scorer bets, in descending order of likelihood in terms of odds.
Favored to score – DK Metcalf, WR, Seattle Seahawks (-110)
Metcalf reached the double-digit mark in touchdowns last year. He also caught 83 balls in total for 1,303 yards, the beneficiary of having fellow wide receiver Tyler Lockett alongside him and quarterback Russell Wilson throwing the ball to him. It is true that the Indianapolis Colts are expected to once again boast a strong defense, but they were much better against the run than they were against the pass in 2020. Wilson will be airing it out early and often against Indy, which is all the more reason to like Metcalf's TD chances (and Lockett's, too, for that matter).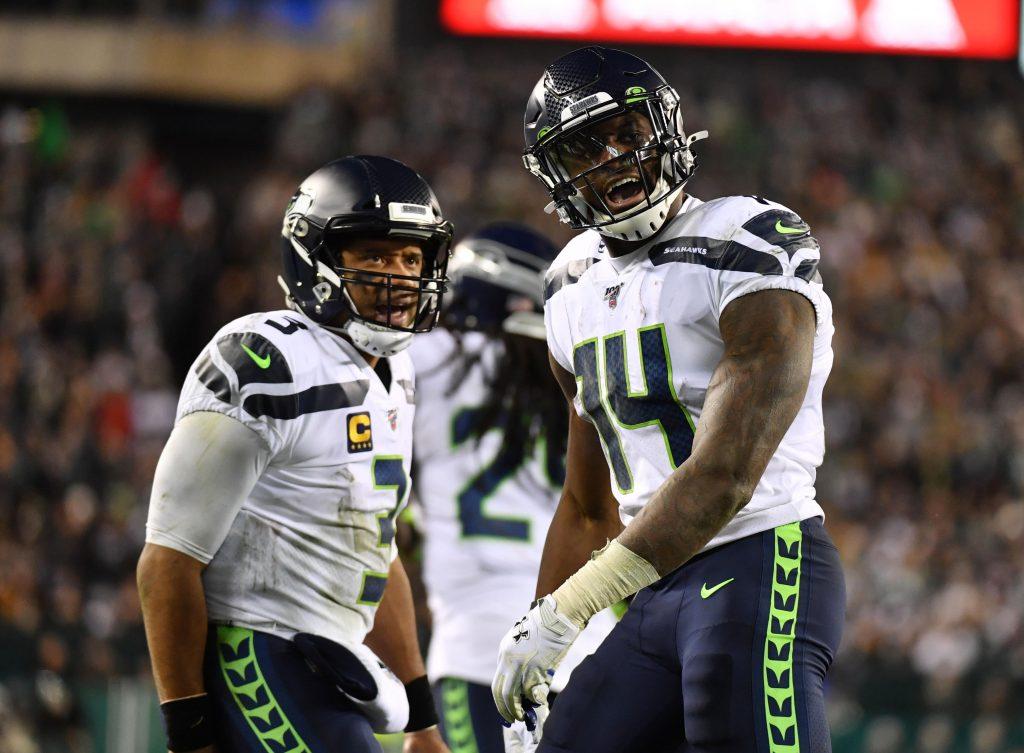 Slight underdog – James Robinson, RB, Jacksonville Jaguars (+100)
Bad news for the Jaguars: one of their top draft picks is already out for the season. Good news: 1) it's not Trevor Lawrence; 2) they still have Robinson in the backfield to overcome the loss of Travis Etienne. You can expect Robinson to get most of the carries on Sunday and he has every reason to make the most of those opportunities against the Houston Texans—who are expected to be the worst team in the NFL. Houston finished dead last in the league in rushing defense last year and surrendered 24 touchdowns on the ground (second most).
Bigger underdog – Miles Sanders, RB, Philadelphia Eagles (+150)
Another running back with a favorable matchup is Sanders, whose Eagles are paying a visit to the Atlanta Falcons. In all likelihood this will be a comical defensive matchup with both offense putting a whole lot of guys in the endzone. The Falcons were saddled with the worst passing defense in the NFL last season, but they also weren't any good against the run. Sanders scored 3 TDs in the final 3 games of the 2020 campaign and he should be able to pick up right where he left off.
Longshot – Marquez Valdes-Scantling, WR, Green Bay Packers (+230)
Valdes-Scantling reportedly has the No. 2 receiver job behind Davante Adams and anyone who is a top target of Aaron Rodgers is in for some success. Don't be surprised if MVS starts racking up that success right away in Week 1 at the expense of the New Orleans Saints. New Orleans is already dealing with all kinds of turmoil in the secondary, which is exactly what you don't want when preparing to face a Rodgers-led offense. Look for both Adams and Valdes-Scantling to enjoy a big day at the office.
Anytime Touchdown Scorer FAQs
What does "anytime touchdown scorer" mean?
Anytime touchdown scorer is a popular player prop bet that NFL bettors can wager on throughout the season. But what is it, and how do you win?
As the name suggests, placing a wager on the anytime touchdown scorer market is when you tip a particular player to score a touchdown during a game. This can be a rushing or receiving touchdown for an offensive player, or you can wager on a team's defense/special teams to score a touchdown by interception return and fumble return or kickoff and punt returns.
If your player or defense scores a touchdown, you win! The odds will differ from player-to-player depending on the sportsbooks' calculated probability of that player scoring.
Does anytime touchdown scorer include passing touchdowns?
Not for a quarterback, no. A player must get into the endzone, himself, in order to qualify as an anytime touchdown scorer. If a quarterback throws a touchdown pass, only the player who caught it counts as the scorer. If Tom Brady throws a touchdown pass to Ron Gronkowski, wagers placed on Gronkowski as an anytime touchdown scorer will cash. However, those placed on Brady as an anytime touchdown scorer will not. See below for more on what the anytime touchdown scorer market means for quarterbacks.
What does anytime touchdown scorer mean for a QB?
For a wager on a QB to be an anytime touchdown scorer to cash, he must follow the same rules as a running back, tight end, or receiver. He must get into the endzone himself, either as a runner or a pass-catcher.
In the age of the mobile quarterback, QBs such as Lamar Jackson, Patrick Mahomes, Kyler Murray, and Josh Allen are often seen rushing in for a touchdown on any given Sunday. And don't forget the occasional Philly Special, either. QBs can sometimes catch passes for TDs, too.
Pickswise is the home of free NFL Predictions  and NFL Odds. Check out the latest NFL Prop Bets and NFL Parlays as well as expert NFL Underdog Picks and NFL Computer Picks. 
The post NFL Week 1 Anytime Touchdown Scorer Predictions and Prop Bets appeared first on Pickswise.
[ad_2]

Source link